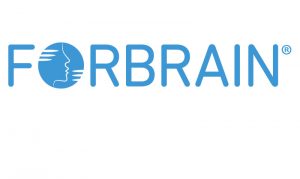 Technical description Forbrain is a headphone equipped with bone conduction, a dynamic filter and a microphone. It enhances specific patterns of the voice, delivering the voice directly via bone structure rather than air conduction.
Science foundation claims The electronic dynamic filter blocks out environmental noise—isolating and amplifying the user's voice, giving the nervous system a solid sensory workout. It also enhances long vowels and other sounds critical to the construction of language. The resulting sound is delivered through the bones and bone conduction — not the ears or air conduction — to the nervous system and brain to improve the auditory feedback loop.
Protocol of Use A typical program is 20 minutes a day for 6 weeks.
How can you use Soundsory as a complement to this program? A perfect complement to Forbrain is the Soundsory Program. Built on the same underlying technology of a patented dynamic filter and bone conduction, Soundsory employs a multi-sensory approach to establish good foundations, from the fundamentals of sensory integration to more complex cognitive functions.
It has a unique rhythmic music listening program that has been specifically recorded to emphasize the rhythm of sounds in order to activate body movement. The body-movement exercises are designed to support the integration of the brain and body through a developmental progression.
Soundsory is a 40-day program of daily 30 minutes of music listening with exercises. The program is divided into two sessions of 20 days each.
Learn more about Soundsory here.
Equipment
Professional Equipment The headset and a user guide is USD 299.
End-users Equipment The same.
Home based program Available.
Certification training
Training for Professionals Free online training for professionals. You need to be a therapist (SLP / OT / Teacher…).
Online Training Yes.
Number of Professional certification levels 1.
About the company
Good to know: Based on the same principle than the Tomatis® Method.
Company's founder and date: Thierry Gaujarengues and Grégoire Tomatis founded the company in 2013.
Number of Practitioners: 2000.
Main Area: Worldwide
Location:
SOUND FOR LIFE LTD
​Unit 507, 5/F,
Chinachem Golden Plaza, 77 Mody Road,
Tsim Sha Tsui East, Kowloon, Hong Kong