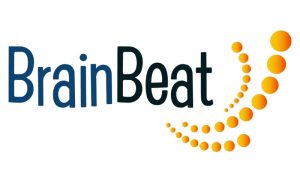 Technical description BrainBeat is software consisting of 14 individual interactive training sessions. It works with a headset and hand gear. The user is challenged to tap on the hand gear at the right speed based on the signal provided by the game.
Science foundation claims BrainBeat trains the brain to focus by clapping in tune with a beat at just the right speed—not too early, nor too late.
How can you use Soundsory as a complement to this program? The Soundsory program is an excellent complement to Brain Beat as engages the user in a series of 50 special exercises that cause the neural networks in the brain to grow and become more efficient.
The body movement exercises can be easily adapted to each individual.
It is a 40-day program of daily 30 minutes of music listening with exercises. The program is divided into two sessions of 20 days each. Learn more here.
Protocol of Use Children from 6 to 12 practice 20 minutes a day, for 14 days.
Equipment
Professional Equipment See Interactive Metronome equipment.
End-users Equipment BrainBeat is a software program functioning with headphones and hand gear connected to the computer (PC/MAC). The price is USD 249.
Certification training
Training for Professionals No professional training available. For individuals only.
Online Training No.
Number of Professional certification levels No.
About the company
Good to know Produced by Interactive Metronome organization.
Company's founder and date: BrainBeat was developed by Matthew Wukasch, CEO of Interactive Metronome.
Number of Practitioners: No.
Main Area: USA.
Location:
Noodlewise
13798 NW 4th St., Suite 300
Sunrise, FL 33325