Join our affiliate community
Boost your clients' training outcomes by joining the professional network in our free Soundsory® Affiliate Program. Support your clients and get rewarded.
How does it work?
The Soundsory Affiliate Program is designed for health professionals, therapists, coaches, and educators who want to help their clients achieve better results. When you recommend Soundsory's award-winning brain stimulation technology, your clients will receive a special discounted rate. This means they can affordably access the benefits of brain stimulation training, while you enjoy the satisfaction of helping them improve.
In addition to the satisfaction of helping your clients, you can also earn extra financial support for your practice. The Soundsory Affiliate Program offers generous commissions on all sales generated from your referrals.
We provide all the necessary information and support to help you integrate Soundsory into your daily practice. This includes training materials, marketing resources, and technical support. You can also get help from our dedicated affiliate team, who are always happy to answer your questions and provide assistance.
With the Soundsory Affiliate Program, you can:
Help your clients achieve better results
Earn extra financial support for your practice
Get access to training materials, marketing resources, and technical support
There's no need to worry about stock control, invoicing, warranties, or product returns and exchanges. We take care of everything for you.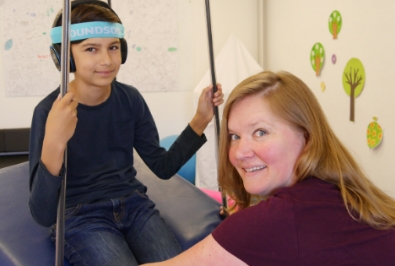 How to get started?
The Soundsory Affiliate Program is free to join and there's no lock-in contract. It's also easy to get started. Simply sign up and you'll be invited to purchase a Soundsory device at a discounted rate. This will give you the chance to experience the amazing benefits of Soundsory for yourself.
Once you've signed up, you'll also receive a welcome email that explains how to get started with the program and access the product discount. Then, you're all set to start recommending Soundsory to your clients and colleagues.

SUPPORT YOUR CLIENTS
Offer your clients a helpful tool that can improve their results at a special discounted rate. Our device is perfect for use in therapy or training sessions, and it can help solidify learning when used for self-practice at home.

GET REWARDED
Get discounts for your clients and financial support for your practice, hassle-free. We handle everything from stock management to returns.

SHARPEN YOUR KNOWLEDGE
Expand your training options and connect with peers with our exclusive workshops, webinars, and research materials. Plus, join our professional support network to learn from and collaborate with other therapists.
Read our affiliate testimonials
See what our professional affiliates have to say about how Forbrain changes lives and grows their practice.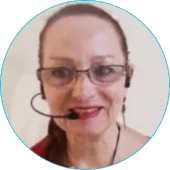 I have been recommending Soundsory since July 2017. The feedback I get is positive and several children have strongly benefited from it. I am very satisfied with the affiliate program which enables me to earn without having to handle after-sales issues.
Danielle Segas
Speech and Language Therapist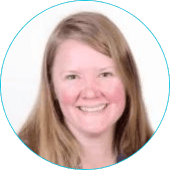 As an Occupational Therapist working in pediatrics I love using Soundsory in my sessions. It is such an easy tool to use and adapt for each client that I work with. I also love the affiliate program that goes along with the Soundsory. 9 out of 10 times the parent goes home, does their research, and then ends up purchasing the Soundsory.
Kara Tavolacci
Occupational Therapist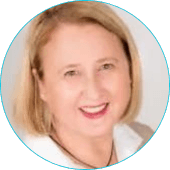 The sales I make through the affiliate program are growing, and my clients are happy with the discounts they receive. I am connecting with more therapists who are seeing the benefits for their community. It has been great for my business – I'm very happy with Soundsory!