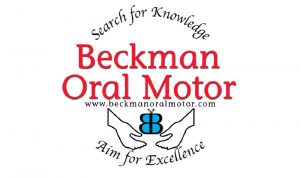 Technical description The Beckman Oral Motor Method is a speech technique consisting of assisted movement that activates functional face muscle responses.
Science foundation claims The Beckman Oral Motor approach is based on functional muscle responses to pressure and movement. It should help people who cannot follow verbal instruction develop strength in their mouths.
Protocol of Use No information.
Equipement
Professional Equipment Shewing products.
End-users Equipment No.
Home based program Not Available.
Certification training
Training for Professionals The certification is a 2-day course which costs USD 500. No prerequisites but dedicated to SLPs.
Online Training No.
Number of Professional certification levels 1.
About the company
Company's founder and date: Debra Beckman developed her method in the 1990s
Number of Practitioners: 500.
Main Area: USA.
Location:
620 N. Wymore Road Suite 230
Maitland, Florida, 32751
407-590-4852