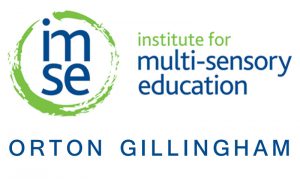 Technical description The Orton Gillingham Method is an instructional approach for reading which combines sensory teaching with language acquisition. The approach is progressive and goes from learning to read and write letters and sounds in isolation, to syllables and words. Vocabulary, semantic and reading comprehension are taught in a structured, sequential, and cumulative manner.
Science foundation claims The Orton Gillingham method teaches the connection between sounds and letters and "focuses on student's auditory competence by teaching them the phonetic equivalence of the printed letters and the process of blending sequences of such equivalents so that they might be able to produce for themselves the spoken form of the word from its graphic counterparts."
Protocol of Use Scholar program
Equipement
Professional Equipment School equipment.
End-users EquipmentNo.
Home based program Not Available.
Certification training
Training for Professionals A 5 days certification training costs USD 1050. There are no prerequisites.
Online Training No.
Number of Professional certification levels 1.
About the company
Company's founder and date: Samuel Orton created the Orton Gilingham Method in the 1920s.
Number of Practitioners: 200.
Main Area: USA
Location:
Institute for Multi-Sensory Education
19720 Gerald Street
Northville, MI 48167