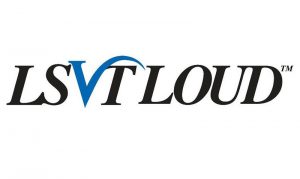 Technical description The Lee Silverman Voice Treatment (LSVT) is a speech technique consisting of a series of systematic voice exercises. The subject is invited to work on voice intensity, breath and pitch on preselected phrases.
Science foundation claims By improving respiratory, laryngeal and articulatory functions we can maximize speech intelligibility.
Protocol of Use A program is 4 one hour sessions a week for 4 weeks.
How can you use Soundsory as a complement to this program? One particular therapy program that can be used by professionals and therapists alongside the LSVT technique is the Soundsory program. Soundsory employs a multi-sensory approach to improve auditory processing and motor skills in individuals through a series of exercises and a music listening program.
Soundsory is a 40-day program of daily 30 minutes of music listening with exercises. The program is divided into two sessions of 20 days each.
Learn more about Soundsory here.
Equipment
Professional Equipment The LSVT Companion is software which evaluates vocal loudness, pitch and duration. The price is USD 659.
End-users Equipment No.
Home based program Available.
Certification training
Training for Professionals A 2 day certification training is USD 580 (USD 991 with software included).
Online Training 12 hours online training is USD 580.
Number of Professional certification levels 1.
About the company
Company's founder and date: Dr. Lorraine Ramig founded LSVT Global in 2003.
Number of Practitioners: 1000.
Main Area: Worldwide
Location:
3323 N. Campbell Ave, Suite 5
Tucson, AZ 85719