Therapeutic Listening® (Vital Links) program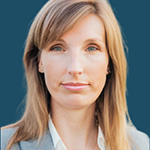 Valérie Leroux - September 21, 2023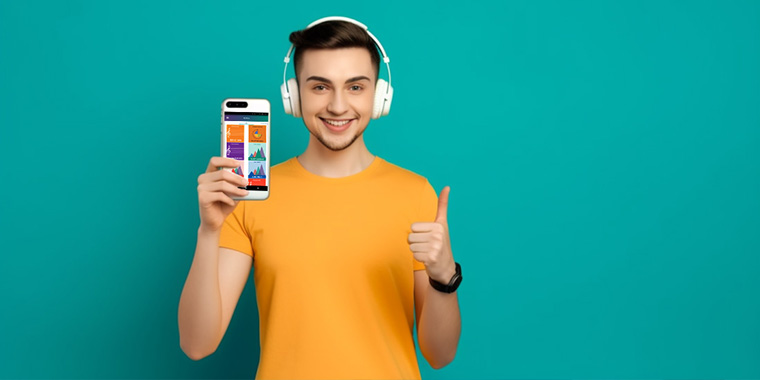 In this article
What is Therapeutic Listening® (TL) by Vital Links?
What are the benefits of TL?
Where is TL coming from?
What does TL involve?
Who is TL for?
Where can TL be practiced?
What is the equipment required for TL?
How much does TL cost?
What are the alternatives to TL?
Who delivers TL?
What is the Therapeutic Listening® (TL) by Vital Links?
In view of the multiple sound therapy programs now available, it might be confusing for parents and therapists to choose the best options. We have reviewed an auditory program called Therapeutic Listening® (TL), from the Vital Links company. What does this program entail, is it sufficient to obtain results, how much does it cost, and how does it stack up against competing products?
A sound-based program requiring complementary sensory approaches
Therapeutic Listening® from the company Vital Links is an auditory program provided by a trained professional and aiming in particular at adults and children with autism or ADHD. However, this program is not a stand-alone and should be accompanied by complementary sensory approaches to cover the full range of individual needs. One of which being the Soundsory system, as it offers a full training program inclusive of sound and movement therapy, while it can be delivered at home and at a more reasonable cost.
CONS
❌ Limited individualization
❌ Passive listening sessions only – must be combined with other sensory programs
❌ Relatively costly
What is Therapeutic Listening® (TL) by Vital Links?
Therapeutic Listening® is a listening therapy program designed for adults and children with autism and ADHD. It uses headphones and a mobile application featuring over 45 album selections and 5 different types of music, ranging from nursery songs to classical music. This sound therapy capitalizes on the organized rhythmical sound patterns inherent to music. The music is filtered to highlight the range of frequencies which trigger attention and activate body movement. The sound therapy program is also designed with special attention to rhythmic sound patterns to trigger the self-organizing capacities of the nervous system.
Basically, children or adults wear headphones exposing the nervous system to low sounds (below 1,000 Hz), mid-range sounds (1,000 to 4,000Hz) and high sounds (above 4,000 Hz) throughout the music track, each of those frequency ranges impacting different parts of the nervous system. The type of instruments and rhythm has also been selected to affect the nervous system differently.
What are the benefits of TL?
TL by itself is not sufficient to show significant benefits, as it needs to be embedded in a sensory integrative framework. As such, while the existing body of evidence shows some positive results, it is difficult to demonstrate the causal impact on outcomes coming from TL only.
When Therapeutic Listening is coupled with a sensory diet or framework, here are some of the benefits reported by parents:
– Sharper attention & focus
– Self-regulation
– Improved postural Control, praxis (motor planning), balance & coordination
– Finer motor skills
– More regulated emotional & behavioural responses
– Improved eating habits
– Better communication, articulation and social skills
– Increased engagement and interaction, development of play skills
– Improved sleep patterns
Where is TL coming from?
Therapeutic Listening® was inspired by ideas from the Tomatis Listening Program, Auditory Integration Training – AIT (Berard), Samonas (Steinbach) and Dr. Jean Ayres. Therapeutic Listening® was created by Founder Sheila Frick under the company name Vital Links in the US. The first course offered in Therapeutic Listening was at Dr. Jean Ayres' clinic in Southern California in 1997. According to the official list of providers, there are now over 3,250 therapists trained in Therapeutic Listening worldwide, mostly located in the US, UK and Australia.
What does TL involve?
A typical Therapeutic Listening treatment consists of two phases lasting for 1 month each. They consist of 30-minute sessions, twice a day, 7 days a week. There are at least 3 hours in between each listening session. On top of this time commitment, bear in mind that the therapist will usually combine TL with other sensory integration techniques to be able to address the full picture.
It is not a 'one size fits all' program, it requires to be customised by a trained therapist to suit the user's individual needs. However, the therapist can only choose from three different music categories (Engagement, Interaction, Discrimination). Each user is then assigned one of those three profiles to best address their needs.
Who is TL for?
TL is used in combination with other sensory integration techniques to address the full range of needs the user requires to be treated for. There is a whole range of individuals who could benefit from TL, but it is particularly meant to be used for adults and children with autism, Asperger's, developmental delays, Down syndrome, cerebral palsy, visual, motor or handwriting difficulties, ADHD, anxiety disorders etc. It is best to consult your therapist to confirm whether TL is suitable for you or your child before starting treatment.
Of note, TL is not recommended for use for individuals suffering from schizophrenia, auditory-provoked seizures or during active ear infections.
Where can TL be practiced?
TL must be practiced by a trained therapist, who must have completed the online Therapeutic Listening certification training from Vital Links. It can then be practiced either at home, at school, childcare or at a clinic provider's facility. This requires to locate one of the thousands trained therapists and facilities, which availability might be limited.
What is the equipment required for TL?
Vital Links used to recommend the use of standard Sennheiser headphones. The company has now released their own set of headphones available at a cost of USD 99 including a one-year warranty.
Therapeutic Listening music list is available on their mobile application, CD, or chips to be downloaded for USD 44 each. You can download the application for free, but you need to pay or rent the music at a cost of USD 9 per album per 2 weeks.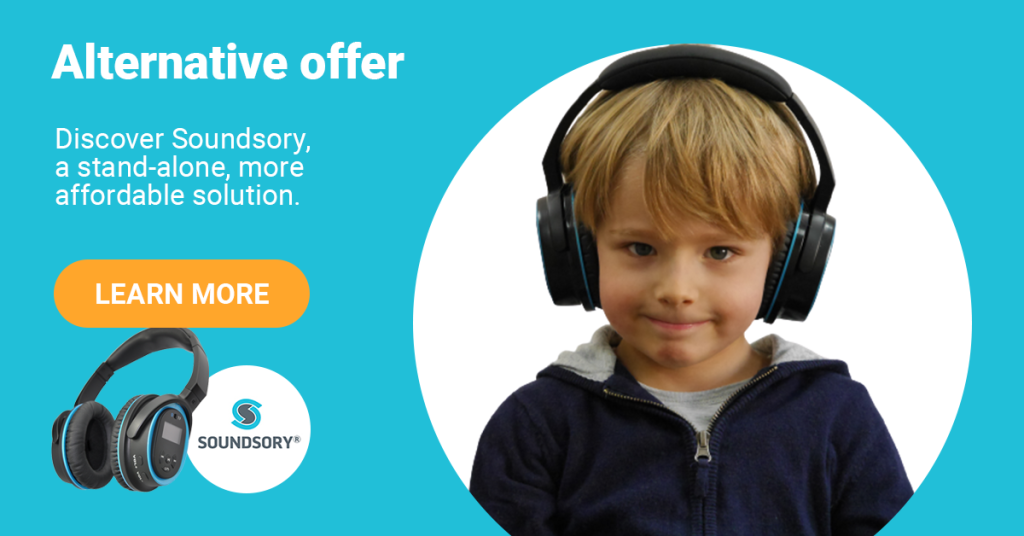 How much does TL cost?
While the equipment cost is mentioned above, the Therapeutic Listening program needs to be monitored by a certified trained therapist and is therefore usually sold as a Care Package by therapists. To access to modulated Music album on the application, you need to provide the code of a certified trained therapist as well. Costs for such packages vary depending on the therapist. On top of the sessions mentioned earlier, additional reviews and adjustments also need to be conducted every 6 weeks or so to make sure the program supports your or your child's evolving needs over time. Care Packages usually include, but are not limited to:
– Appointments and reviews conducted regularly
– Email and phone support
– Personalised listening programs tailored to you/ your child
– Loan and maintenance of equipment, as necessary
– Traditional occupational therapy sessions in complement to auditory stimulation
The average cost of TL is USD 1,500 to USD 2,000 for 2 loops of one month. It includes Initial assessment and a minimum of 3 Occupational Therapy follow-up sessions.
What are the alternatives or complementary approaches to TL?
Typically, TL is an auditory program only comprising of passive listening sessions and is not meant to be a stand-alone program. It is only one tool which could be used as part of a more comprehensive program involving sensory integration and a daily sensory diet (or 'sensory lifestyle'). Such a comprehensive sensory framework includes language and movement activities on top of an auditory program.
Here are some of the complementary or alternative approaches to TL:
Integrated Listening System®
Integrated Listening System® (now part of Unyte health) combine auditory, language and movement activities which can be applied to both children and adults necessitating improved sensory capabilities.
Similarly to TL, ILS is not suitable for everyone as it requires to find a certified professional and can be costly. Hence, ILS programs typically require time and effort to travel to a clinic to visit your practitioner, a potential source of anxiety for children with autism.
Fortunately, there are other easy-to-use sound therapy programs available in the security of your own home, such as Soundsory®, the Tomatis® method or Forbrain®, which can either complement or replace other programs.
Soundsory®
Soundsory® is an auditory stimulation program that can easily be purchased online.
It is a 40-day program that consists of 30 minutes of daily music listening with free exercises available. The program is divided into two sessions of 20 days each with a 2-4 week break in-between.
Soundsory® can be used individually or as a complement to other sound therapies. While Therapeutic Listening is a sound-based intervention, the Soundsory® Program includes sound therapy and body movement exercises. Soundsory® stimulates both the vestibular and auditory system to improve motor and cognitive abilities through a patented dynamic filtering system.
If you consider using Therapeutic Listening, you can still use Soundsory® as a preliminary sound-based intervention to therapeutic listening or as a follow-up program.
In addition to this program, the Soundsory® program is a must-have tool in any therapist or parents' toolkit. The Soundsory® program is comprised of a unique music listening program and a section with body movement exercises.
The music has been specifically recorded to emphasize the rhythm of sounds in order to activate body movement.
The series of exercises are designed to support the integration of the brain and body through a developmental progression. They incorporate the integration of primitive reflexes, while supporting and developing body awareness, postural control as well as body coordination.
It is a 40-day program of daily 30 minutes of music listening with exercises. The program is divided into two sessions of 20 days each.
TL is also perfectly complementary to language programs such as Forbrain®.
Forbrain® is a sensory workout based on the Tomatis® method but focuses on improving language and attention via filtering and retransmitting the user's voice.
Tomatis® Method
The auditory program created by French doctor and researcher Alfred Tomatis is known as the Tomatis® Method. More than 100 studies demonstrate the method's benefits, some of which have been published in peer-reviewed scientific journals. It entails using a custom dynamic filter to deliver a filtered voice and music. For each user, all parameters, including dynamic filters and air and bone sound conductions, can be customized.
The Tomatis® Method improves all facets of auditory processing by combining passive listening sessions with voice feedback sessions.
Thanks to a TLTS (Tomatis Listening Test Session), a preliminary 90-minute assessment is carried out. A typical Tomatis® program consists of 14 days of 60-minute daily sessions. These sessions combine music listening and language activities and are repeated 2-3 times, with 4-6 weeks break in between.
A professional equipment called Talks-Up and specialized air and bone conduction headphones named INFINITE with follow-up programs and various settings make up the Tomatis Equipment. The Tomatis® Method is delivered by certified professionals in dedicated Tomatis® centers.
| | | | | |
| --- | --- | --- | --- | --- |
| Auditory Stimulation Program | Therapeutic Listening® by | | | |
| Name | Therapeutic Listening | Integrated Listening Systems | Soundsory | Tomatis method |
| Technological Concept | ● Enhanced music sound patterns with regular player including a mobile app. | ● Enhances linguistic and musical stimulation provided through regular audio player● No dynamic filter with a patent, just a standard band-pass filter | ● Utilizes both music and movement stimulation with special air-bone headphones.● Is based on the Tomatis method | ● High-quality air and bone conduction speakers and headphones and patented technology● combines music and voice stimulation |
| Context of Use | ● At a clinic, by professionals with training, or under supervision | ● At a clinic, by professionals with training, or under supervision | ● At home by user | ● In a Tomatis center by qualified professionals, or at home under the guidance of a qualified practitioner |
| Session schedule | ● 2 phases lasting for 1 month each. 30-minute sessions, twice a day, 7 days a week. | ● Usually, two to five times per week for 30 minutes. 10–20 sessions make up the program. | ● Two 20-day sessions of 30 minutes each, separated by a gap of 2-4 weeks, for a total of 40 days. | ● After completing an initial 90-minute examination, the procedure is repeated 2-3 times with an interval of 4-6 weeks in between each session, lasting 80 minutes each day for 12 days. |
| Professionals training Certification | ● Online 2-days training | ● 2 levels of professional certification available | ● Referral program for professionals | ● Deep training with 4 levels of certifications |
| Pros | ● Easy to use | ● Limited customized follow-up | ● May be applied at home, either on its own or in conjunction with other treatments● Simple to utilize and put into practice● less expensive than clinic-run programs.Including auditory and physical componentsOnline exercise program | Combining auditory and linguistic componentsDeep initial and ongoing assessment thanks to Listening Test system.Customized follow-up |
| Cons | ● Passive listening sessions only● Must be combined with another program● Limited individualization● Relatively expensive | ● No individualization based on client profiles● very expensive● requires going to a clinic or having a practitioner visit your home for supervision | ● Does not necessarily include follow-up by practitioner | ● Relatively expensive● High level of implication from users. |
Who delivers TL?
TL must be delivered by certified trained professionals. Online Therapeutic Listening certification training costs USD 435 and lasts for 2 days. This cost does not include the necessary equipment.
While the training is mainly dedicated to Occupational Therapists, there are no prerequisites. There is only one level of certification but numerous secondary trainings with specific topics such as bone conduction training with Forbrain.
Conclusion
While TL has to be used in combination with other sensory integration techniques, there are comprehensive programs combining auditory, language and movement activities such as Tomatis or ILS programs, which allow to address the full picture of the individuals' needs but may end up being a high time commitment and expense. Moreover, practicing a TL sound therapy program requires to find a trained specialist, who may not be broadly accessible. There are multiple alternatives or complementary options not requiring to find a qualified professional and which can be used conveniently at the comfort of your own home, such as the Soundsory® system.