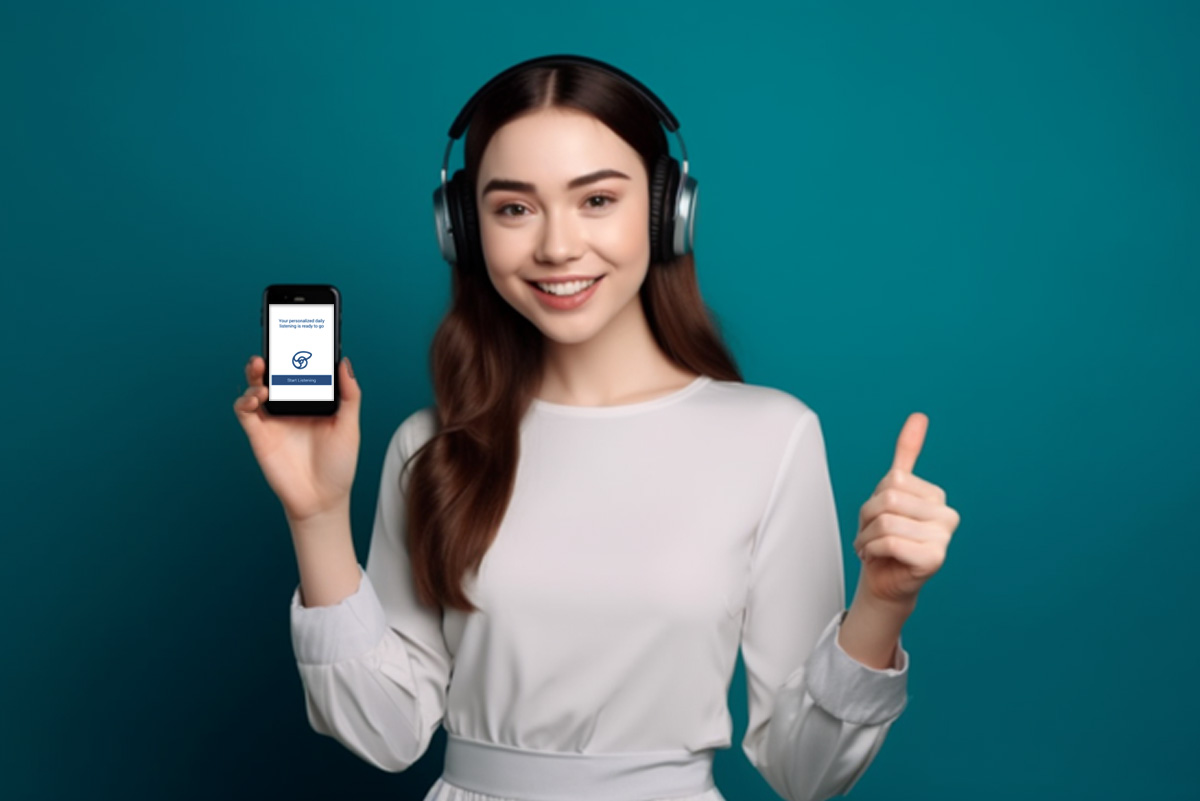 What is the Listening Program® (TLP)?
It could be difficult for parents and therapists to select the best solutions given the variety of sound therapy programs currently on the market. We have examined the Advanced Brain Technologies The Listening Program® (TLP). What does this program contain, is it efficient enough to produce effects, how much will it cost you, and how does it compare to alternative treatments?
Summary of TLP: A rather expensive home-based sound therapy approach
The home-based auditory The Listening Program® from Advanced Brain Technologies is targeted at adults and children with autism or ADHD and requires coaching from a qualified expert. To fully meet each person's needs however, this program should be used in conjunction with other complimentary sensory approaches. One of these is the Soundsory® system, which provides a comprehensive training program that includes sound and movement therapy and may be given at home as a more affordable solution.
Cons
❌ Restricted customisation (only 4 programs available)
❌ Only includes listening stimulation
❌ Rather expensive
What is the The Listening Program® (TLP) from Advanced Brain?
Similarly to the Vital Links Therapeutic Listening sound therapy concept, the Listening Program® (TLP) by Advanced Brain Technology is a listening therapy program. TLP provides pre-recorded filtered sounds functioning with an Ipod®. The sounds are issued from classical music while offering some natural sounds as an option. The music is a recording arranged in 4 progressive frequency zones.
The scientific concept behind TLP is that the brain can be mapped in 4 regions, each of which responding to different ranges of sound frequencies. The four frequency zones provide music which progresses across the full range of human sound perception and contribute to brain health and performance.
Who can benefit from TLP?
The program was initially created for kids with neurodevelopmental disorders, sensory sensitivities requiring therapy such as for autism, ADHD or severe brain injury, but later on adapted to the more general population, whereby basically everyone, including both children and adults, who are looking at reducing their stress levels and achieving a better wellness can benefit from TLP.  It can also address PTSD disorders in veteran soldiers. It is meant to offer a home-based therapy to fit the individual's life needs over time. The benefits claimed are an increased tolerance to daily sensations, a better coordination and balance, as well as an improved comfort in their environment.
Some case studies reported by the company mention positive effects from toddlers to older adults with autism spectrum disorder (ASD), Down syndrome, learning disabilities, ADHD, Rhett syndrome, dyspraxia, cerebral palsy, fibromyalgia, arthritis and stroke.
According to the American Speech-Language-Hearing Association (ASHA), only one study really examined the outcomes of the TLP on children with auditory processing disorders and reported improved auditory skills and performance improvement in some academic areas. The authors however acknowledge that they did not look at the specificities in various profiles for auditory processing disorders. The study also shows that TLP has a small effect size in language and educational areas, meaning some improvement was observed but authors could not explain the reason why TLP led to these results [1].
Where is TLP coming from?
The US-based company behind TLP and founded by Alex Doman is called Advanced Brain Technologies (ABT). They have launched sound-based training programs since 1998. TLP was created based on the famed Tomatis method. Indeed, the founder's father was trained beforehand by Dr. Alfred Tomatis.
Which equipment does TLP require?
Professional equipment to conduct TLP consists of an Ipod with preloaded music and Sennheiser headphones (from USD 99.95 to USD 199.95). Although optional, end-users are advised to purchase a Waves® headset for USD 995. It comes equipped with a bone conduction transducer functioning with an amplifier and a 1 year manufacturing warranty. They also offer bed-friendly headphones called SleepPhones®, equipped with transducers and a shuffle player (USD 39.95).
Besides the initial equipment, you will then need to subscribe to a Core Program membership or pay a one-off fee depending on the type of program offered, either online or offline. The offline options include an iPod touch, preloaded playlists, and limited coaching by a TLP certified provider. The online options include a 7-day free trial, thereafter a choice between various options, all including 2 daily 15-minutes sessions via a mobile application and provider coaching.
How much time do you need to practice TLP?
In terms of time commitment, you should know that a typical TLP session consists of two 15 to 30-minute daily sessions, five days a week. Each program lasts for 40 to 50 hours. It is important to take this into account into your child's schedule before committing to TLP.
Where can TLP be practiced?
TLP is meant to be used at home but requires coaching from a TLP certified provider, which availability might be limited. It can also be practiced at a professional provider's venue or at school.
Can TLP be individualised?
Although you do have the option to be assisted by a certified coach to help you customise and adjust the sessions over time, the choice of TLP programs is limited to 4 options. Choosing between the 4 options rely on the type of sensory difficulty experienced and the expected results. These TLP programs are called Spectrum, Achieve, Level One and InTime.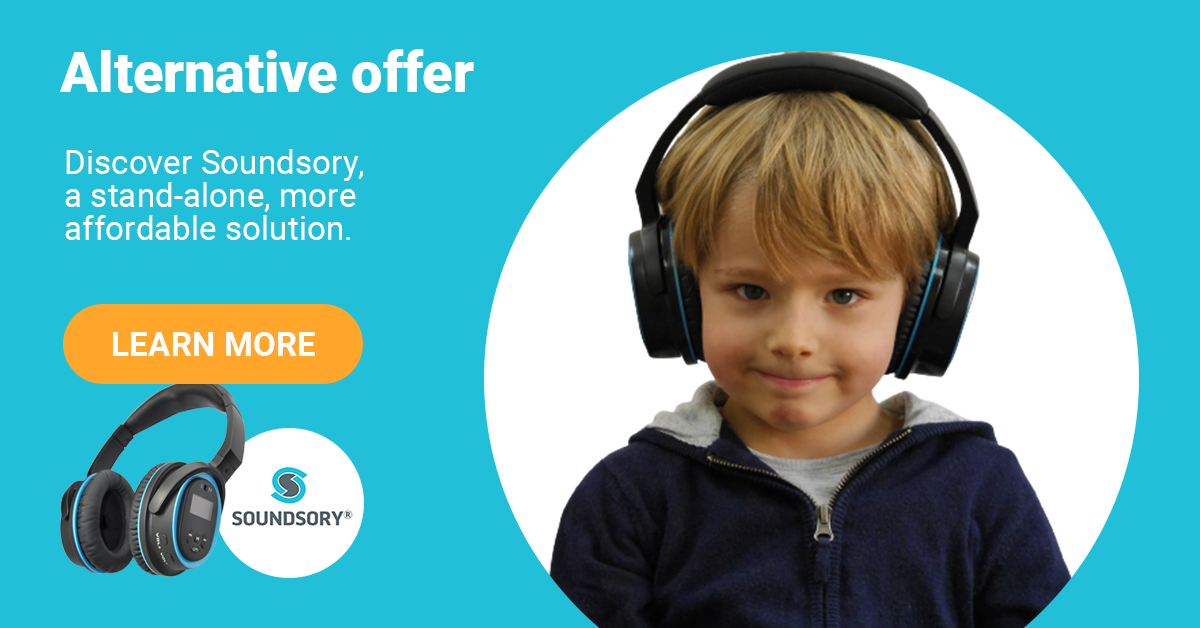 How much does TLP cost?
Besides the initial purchase of headphones, the program costs to the end-user vary depending on the options selected. The most basic offline program starts at a one-time fee of USD 995, while the most complete one is at USD 2,595. The online programs start at USD 34.95 per month for one listener after the 7-day free trial. In any case, you also get a complimentary 30-minute call offered as an option to discuss the benefits of coaching and potentially upgrade your program.
What are the alternatives or complementary approaches to TLP?
In a similar way to Therapeutic Listening®, TLP is a sound therapy program solely comprised of passive listening sessions. It is therefore not meant to be a stand-alone program, but rather a tool which could be used as part of a more comprehensive program involving full sensory integration. Such a framework includes both language and movement activities on top of an auditory program like TLP.
For your reference, here are some of the complementary or alternative approaches to TLP:
Therapeutic Listening®
The Therapeutic Listening® (TL) auditory program from Vital Links is targeted at adults and children with autism or ADHD and is delivered by a qualified expert.
TL uses headphones and a mobile application with over 45 album choices and 5 various genres of music, ranging from classical to children's music. This form of sound therapy makes use of the structured rhythmical sound patterns that are a part of music. The music has been adjusted to emphasize the range of frequencies that spur movement and attentiveness. Moreover, rhythmic sound patterns are given special consideration in the sound treatment program's design in order to activate the nervous system.
To fully meet each person's needs, this program should be used in conjunction with other complimentary sensory approaches. One of these is the Soundsory system, which provides a comprehensive training program that includes sound and movement therapy and may be given at home for a lower price.
Integrated Listening System®
The Integrated Listening System® (now a division of Unyte health) combines auditory, linguistic, and motor activities that can be used with children and adults and calls for enhanced sensory capacities.
Similar to TL, ILS is not appropriate for everyone because it necessitates hiring a qualified expert and can be expensive. As a result, ILS programs frequently necessitate traveling to a clinic to see your practitioner, which could cause anxiety in kids with autism.
Forbrain®, Soundsory® and other simple-to-use home-based treatment programs are available and can either supplement or replace other programs.
Soundsory®
An easy-to-use program for auditory stimulation is called Soundsory®.
It is a 40-day program that includes free exercises and 30 minutes of music listening each day. The course is broken up into two 20-day sessions with a 2-4 week break in between.
It is possible to utilize Soundsory® alone or in conjunction with other sound therapies. While the Soundsory® Program includes both sound therapy and activities that involve body movement, TLP is a sound-based intervention only. Using a proprietary dynamic filtering mechanism, Soundsory® stimulates the vestibular and auditory systems to enhance motor and cognitive abilities.
If you are thinking about adopting TLP, you can still use Soundsory® as a lead-up or follow-up program employing sound-based interventions.
In order to encourage movement, the music has been specifically composed to emphasize the rhythm of sound.
Via a developmental path, the exercises are made to support the integration of the brain and body. They promote and build body awareness, postural control and body coordination while also integrating primitive reflexes.
It is a 40-day regimen that includes daily exercise and 30 minutes of music listening. The course is broken up into two periods, each lasting 20 days.
Tomatis® Method
The Tomatis® Method refers to the auditory program developed by French physician and researcher Alfred Tomatis. The method's advantages are supported by more than 100 research papers, some of which have been printed in scholarly journals with peer review. It comprises of delivering filtered voice and audio using a customized dynamic filter. All characteristics, including dynamic filters and bone and air sound conductions, can be adjusted for each user.
The Tomatis® Method combines voice feedback sessions with passive listening sessions to enhance all aspects of auditory processing. It is delivered by certified professionals in dedicated Tomatis® centers.
TLTS (Tomatis Listening Test Session) allows for a preliminary 90-minute evaluation to be completed. A typical Tomatis® program lasts 12 days and consists of one 80-minute session per day. These sessions, which are repeated 2-3 times, combine language practice with music listening.
Auditory Stimulation Program
The Listening Program® by

Therapeutic Listening® by

Name
● The Listening Program
● Therapeutic Listening
●  Integrated Listening Systems
●       Soundsory
●       Tomatis method
Technological Concept
● Selected music sounds
● Improved music sound patterns
● Enhances linguistic and musical stimulation

● No dynamic filter with a patent, just a standard band-pass filter

● Utilizes both music and movement stimulation

● Based on the Tomatis method

● High-quality air and bone conduction speakers and headphones with patented technology

● Combines music and voice stimulation

Context of Use
●       At home by user, with the option to be supervised by a coach
●       At a clinic, by professionals with training, or under supervision
●       At a clinic, by professionals with training, or under supervision
●       At home by user
●       In a Tomatis center by qualified professionals, or at home under the guidance of a qualified practitioner
Session schedule
●       2x 15 to 30-minute daily sessions, five days a week
●       2 phases lasting for 1 month each. 30-minute sessions, twice a day, 7 days a week.
●       Usually, two to five times per week for 30 minutes. 10–20 sessions make up the program.
●       Two 20-day sessions of 30 minutes each, separated by a gap of 2-4 weeks, for a total of 40 days.
●       After completing an initial 90-minute examination, the procedure is repeated 2-3 times with an interval of 4-6 weeks in between each session, lasting 80 minutes each day for 12 days.
Professionals training Certification
●       Simple online training
●       Online 2-days training
●       2 levels of professional certification available
●       Referral program for professionals
●       Deep training with 4 levels of certifications
Pros
●       Easy to use
●       Easy to use
●       Customized follow-up
● May be applied at home, either on its own or in conjunction with other treatments

● Simple to utilize and put into practice

● Less expensive than clinic-run programs.

Including auditory, linguistic, and physical components
Online exercise program

● Combining auditory, linguistic, and physical components

● Customized follow-up

Cons
●       Listening only

●       Often requires to be adjunct to other therapies

●       Restricted customisation

●       Relatively expensive

●       Passive listening sessions only

●       Must be combined with another program

●       Limited individualization

●       Relatively expensive

●       No individualization based on client profiles

●       very expensive

●       requires going to a clinic or having a practitioner visit your home for supervision

●       Does not necessarily include follow-up by practitioner
●       Relatively expensive
Who delivers TLP?
TLP should be supervised by a trained professional. Trainings from ABT instructors are available online under different training formats, from a live webinar to OnDemand courses. Training can be completed in a few hours and requirements only include to hold an undergraduate degree or equivalent in a health, education or music-related field.
Conclusion
While TLP can be practiced as a stand-alone, it is often used as an adjunct therapy within a more comprehensive sensory framework for the most challenging cases, as it only represents a passive auditory training. It does not include language or movement activities which can be found in other programs such as Tomatis or ILS. Trainings and scientific evidence for such program also appear to be limited and consists mostly of case studies shared by the manufacturer. Other less expensive options for home-based programs such as the Soundsory® system are nowadays available.
References
Vargas, S., and Lucker, J. R.(2016) A Quantitative Summary of The Listening Program (TLP) Efficacy Studies: What Areas Were Found to Improve by TLP Intervention?.  Ther. Int., 23: 206– 217. doi: 10.1002/oti.1425.