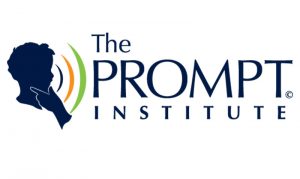 Technical description PROMPTS is a hands-on approach consisting of face touch pressure and tactile movement to manipulate muscles of the face while producing sounds and articulating words.
Science foundation claims PROMPTS (Restructuring Oral Muscular Phonetic Targets) helps to integrate motor movement to produce sounds and helps the brain to develop better speech production.
Protocol of Use A typical program is one hour a week for months or even years with a SLP
How can you use Soundsory as a complement to this program? PROMPTS can be used effectively with the Soundsory program. Soundsory uses a multi-sensory approach that combines sound with movement to stimulate the vestibular and auditory systems simultaneously. This integrated method provides a unique approach to sensory processing, emotional regulation, and cognitive skill development.
Soundsory is a 40-day program of daily 30 minutes of music listening with exercises. The program is divided into two sessions of 20 days each.
Learn more about Soundsory here.
Equipement
Professional Equipment No.
End-users Equipment No.
Home based program Not Available.
Certification training
Training for Professionals The first certification is a 3 days training (USD 800). You must be a SLP.
Online Training No.
Number of Professional certification levels 4.
About the company
Company's founder and date: Deborah Hayden created the PROMPT technique in the 1990s.
Number of Practitioners: 800.
Main Area: USA
Location:
1010 Marquez Place, Unit C
Santa Fe, NM, 87505 USA
Phone: 505.466.7710