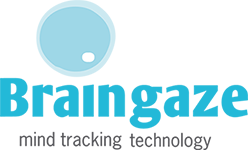 Technical Description – Gaze controlled digital therapy for improving attention skills and reducing ADHD symptoms. BGaze Therapy is a video game – an environment in which kids feel comfortable. Similar to other video games, kids have to navigate and pass new levels of increasing difficulty. The screen shows their score and progress, which challenges  and encourages them to make an effort and reach the next level.
Protocol of Use -Patients can use BGaze Therapy from the comfort of their home. It's enough for them to play two times per week for 15 minutes sessions.
How can you use Soundsory as a complement to this program?
A tool that can be used simultaneously and as a complement to Play Attention is the Soundsory Music and Movement Program. Soundsory helps improve motor and cognitive abilities in children and adults.
The main purpose of Soundsory is to establish good foundations, from the fundamentals of sensory integration to more complex cognitive functions.
The program lasts for 40 days and daily sessions span 30 minutes each, comprised of body movement exercises
Learn more about Soundsory here