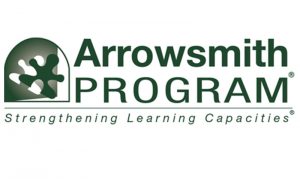 Technical description The Arrowsmith® Program is a school program consisting of an assessment and a series of paper, auditory and computer-based exercises. The exercises are graduated and results can be tracked.
Science foundation claims The Arrowsmith program focuses on 19 specific areas of cognitive functioning involved in learning. By identifying these weak cognitive areas, and offering a range of intensive and graduated cognitive exercises, it is possible to strengthen cognitive capacities. After a 3-4 year program, students are supposed to reintegrate into a academic curriculum.
Protocol of Use It is 3 to 4 year full-time program. The annual tuition fees is CAD 24,500 for a Toronto school.
How can you use Soundsory as a complement to this program? The Soundsory program is a brain training program that can be complemented with the Arrowsmith Program. Soundsory stimulates the vestibular and auditory systems of the body and is helping individuals with cognitive development issues. The body movement exercises can be easily adapted to each individual.
It is a 40-day program of daily 30 minutes of music listening with exercises. The program is divided into two sessions of 20 days each.
Learn more about Soundsory here.
Equipment
Professional Equipment Internet access to assessment platform and software. Printed exercise materials and a MP3 player.
End-users Equipment No.
Home based program Not Available.
Certification training
Training for Professionals Training for teachers is a 3-week summer course. Prices are based on school investment.
Online Training No.
Number of Professional certification levels 1.
About the company
Company's founder and date: The Arrowsmith program was established in the 1980s by Barbara Arrowsmith Young.
Number of Practitioners: 50.
Main Area: Canada – USA – Australia
Location:
Arrowsmith School in Toronto
245 St. Clair Avenue West
Toronto, Ontario M4V 1R3
Telephone: 416 963-4962